Our Events
2022 Events - Scheduled to open 1st November 2021
01/01/2022 - Our 2022 events open for entry soon, scroll down to see what is open.
OPEN: Cotswolds Lake 62 Sprint Triathlon
21/05/2022 - Ashton Keynes, Wiltshire
OPEN: Cotswolds Lake 62 Sprint Duathlon
21/05/2022 - Ashton Keynes, Wiltshire
OPEN: Cotswolds Lake 62 Sprint Aquabike
21/05/2022 - Ashton Keynes, Wiltshire
OPEN: Cotswolds Lake 62 Sprint Aquathlon
21/05/2022 - Ashton Keynes, Wiltshire
OPEN: Cotswolds Lake 62 Novice Triathlon
21/05/2022 - Ashton Keynes, Wiltshire
OPEN: Cotswolds Lake 62 Novice Duathlon
21/05/2022 - Ashton Keynes, Wiltshire
OPEN: Cotswolds Lake 62 Novice Aquabike
21/05/2022 - Ashton Keynes, Wiltshire
OPEN: Cotswolds Lake 62 Novice Aquathlon
21/05/2022 - Ashton Keynes, Wiltshire
OPEN: Cotswolds Lake 62 Evening Triathlon 2 of 4
15/06/2022 - Ashton Keynes, Wiltshire
OPEN: Vale Tridents Aquathlon
18/06/2022 - Ashton Keynes, Wiltshire
OPEN: Cotswolds Lake 62 Evening Triathlon 3 of 4
20/07/2022 - Ashton Keynes, Wiltshire
OPEN: Cotswolds Lake 62 Summer Standard Triathlon - Saturday
23/07/2022 - Ashton Keynes, Wiltshire
OPEN: Cotswolds Lake 62 Summer Standard Duathlon - Saturday
23/07/2022 - Ashton Keynes, Wiltshire
OPEN: Cotswolds Lake 62 Summer Standard Aquabike - Saturday
23/07/2022 - Ashton Keynes, Wiltshire
OPEN: Cotswolds Lake 62 Summer Standard Aquathlon - Saturday
23/07/2022 - Ashton Keynes, Wiltshire
OPEN: Cotswolds Lake 62 Summer Standard Triathlon - Sunday
24/07/2022 - Ashton Keynes, Wiltshire
OPEN: Cotswolds Lake 62 Summer Standard Duathlon - Sunday
24/07/2022 - Ashton Keynes, Wiltshire
OPEN: Cotswolds Lake 62 Summer Standard Aquabike - Sunday
24/07/2022 - Ashton Keynes, Wiltshire
OPEN: Cotswolds Lake 62 Summer Standard Aquathlon - Sunday
24/07/2022 - Ashton Keynes, Wiltshire
OPEN: Cotswolds Lake 62 Evening Triathlon 4 of 4
17/08/2022 - Ashton Keynes, Wiltshire
OPEN: Cotswolds Lake 62 10km Marathon Swim
21/08/2022 - Ashton Keynes, Wiltshire
OPEN: Cotswolds Lake 62 5km Swim
21/08/2022 - Ashton Keynes, Wiltshire
OPEN: Cotswolds Lake 62 3.8km Swim
21/08/2022 - Ashton Keynes, Wiltshire
OPEN: Cotswolds Lake 62 1.9km Swim
21/08/2022 - Ashton Keynes, Wiltshire
OPEN: Cotswolds Lake 62 1.5km Swim
21/08/2022 - Ashton Keynes, Wiltshire
OPEN: Cotswolds Lake 62 750m Swim
21/08/2022 - Ashton Keynes, Wiltshire
OPEN: Cotswolds End Of Season Standard Triathlon
10/09/2022 - Ashton Keynes, Wiltshire
OPEN: Cotswolds End Of Season Standard Duathlon
10/09/2022 - Ashton Keynes, Wiltshire
OPEN: Cotswolds End Of Season Standard Aquabike
10/09/2022 - Ashton Keynes, Wiltshire
OPEN: Cotswolds End Of Season Standard Aquathlon
10/09/2022 - Ashton Keynes, Wiltshire
OPEN: Cotswolds Individual Team Relay Super Sprint Triathlon
11/09/2022 - Ashton Keynes, Wiltshire
Devizes 10km Road Race
25/09/2022 - The Green, Devizes
TBC Devizes Half Marathon
31/12/2023 - The Green, Devizes
TBC Devizes Half Fun Run
31/12/2023 - The Green, Devizes
In 2022 we pledge to plant a tree for every athlete who crosses the finish line. We have partnered with Ecologi. We are looking forward to making the step towards a greener future and fully support every aspect we can. If you believe we can do things better, get in touch.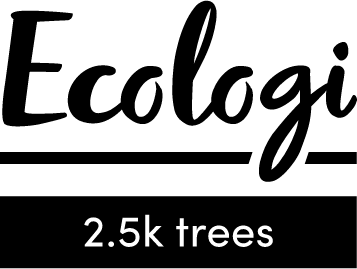 Bowood House Triathlon has moved away from LPS Events, whilst we are still very much involved with the organisation, you can find out everything you need to know about it by clicking the logo below. This move is to allow the event to grow and become a better athelete experience for all. The date is set for 25th - 26th June 2022.
Below are a few videos which show an overview of our events. Since filming we have enhanced and updated a few things to make a better experience for all, new filming will be taking place at the upcoming events.